The QUANOMET research focus is strongly interdisciplinary. Thus, it also has an impact on other subject areas that will benefit considerably from the methods and concepts developed here.
The master plan initiated by the Braunschweig-Hannover research region is a new way of ensuring that the participating universities are future-proof in national and international competition. The corresponding cooperation agreement between TU Braunschweig, Leibniz Universität Hannover and the Ministry of Science and Culture of the German State of Lower Saxony came into force on 01.01.2016. The funding of the three research lines was approved on 01.11.2016.
QUANOMET: Quantum and Nanometrology research line is one of three joint research lines, in addition to mobility and the life sciences, in which the Braunschweig-Hannover University Alliance is involved. The aim of the Science Alliance is to further develop the scientific excellence of both universities in the three research fields mentioned above, which are characterised not only by scientific relevance but also by far-reaching social and economic policy relevance.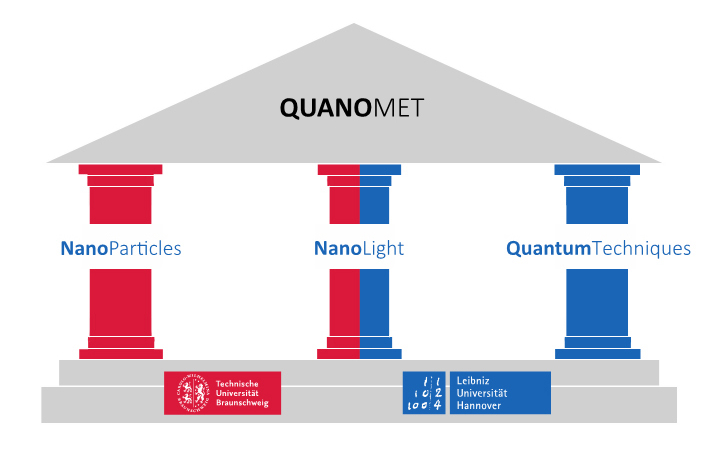 The participating partner institutions are committed to special cooperation in research, teaching, studies, training and further education and employment of young scientists as well as the acquisition of internationally outstanding qualified scientists. QUANOMET consistently pursues this objective. The implementation of the agreement is sustainably supported by the Ministry of Science and Culture not only within the strategic alliance, but also through many other state initiatives, such as research buildings.
https://www.quest-lfs.uni-hannover.de/en/quanomet
Contact
Dr. Alexander Wanner
Management