QVLS: Quantum Technology from Lower Saxony
Quantum technologies will drive profound social and economic developments in the 21st century. In the global race for the latest breakthroughs, the high density of cooperating research institutions with outstanding expertise promises to give the state of Lower Saxony a unique competitive advantage.
Building on past successes, the Ministry of Science and Culture and the Volkswagen Foundation, together with leading research institutions and companies, launched Quantum Valley Lower Saxony in 2020: an amalgamation of Lower Saxony's expertise in quantum technologies to promote international visibility and local value creation.
SAVE THE DATE: European Quantum Technologies Conference (EQTC)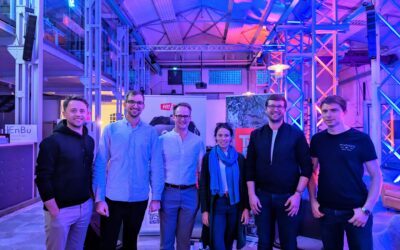 "The quantum computer is our moon landing," predicts Professor Andreas Waag from the Institute of...
read more